Creating Better Food for Everybody, Everyday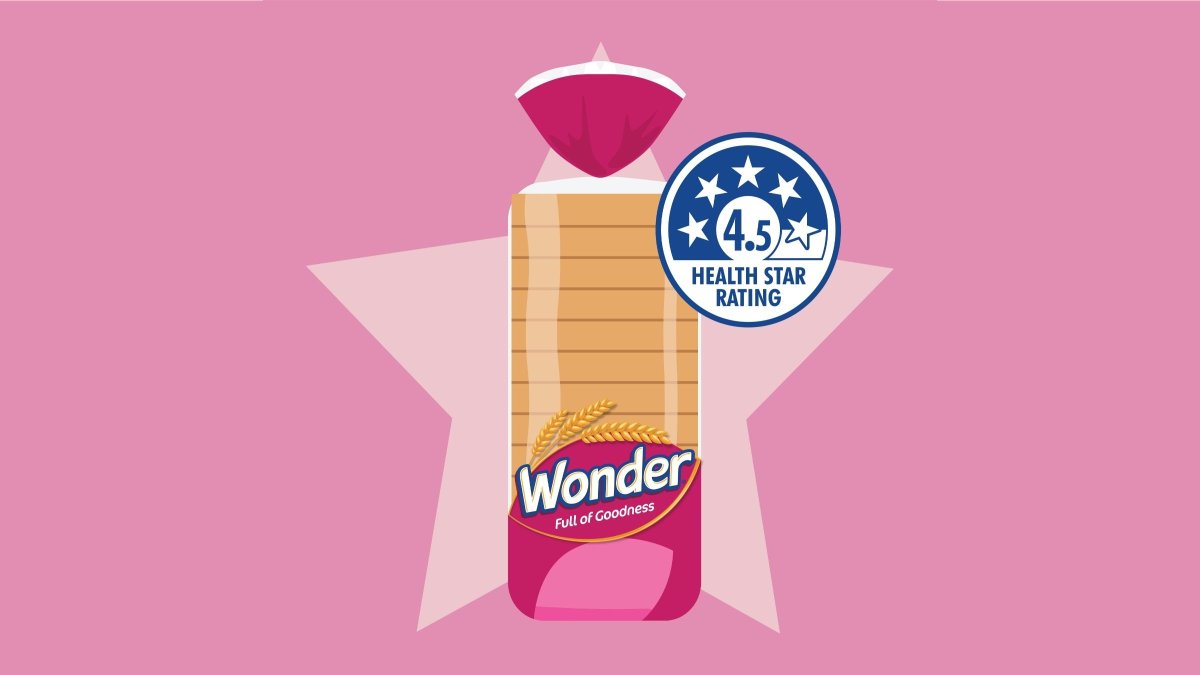 Why is this important to us?
We are committed to creating products that, simply put, are better for everyone! That means we're constantly striving for better taste and texture alongside better nutrition in every bite.
We're extremely proud of our move from a 4 to 4.5 Health Star rating across our Wonder loaf range. Awarded because all of our loaves are high in fibre, provide a source of protein, have no artificial preservatives or added sugar and are full of vitamins and minerals for healthy Aussie families to benefit from and enjoy.
What's next?
We are developing a nutrition policy, informed by science, that will allow us to review new and existing products to identify and implement improvements. We are going to continue our existing programs to reduce salt, sugar and other components.
We will also continue our research into functional ingredients and how these can be deployed through our existing products. Our product improvements will be supported by improved consumer communications aimed at promoting healthy eating and helping consumers make informed choices.
---