How To Champion Collection At Your School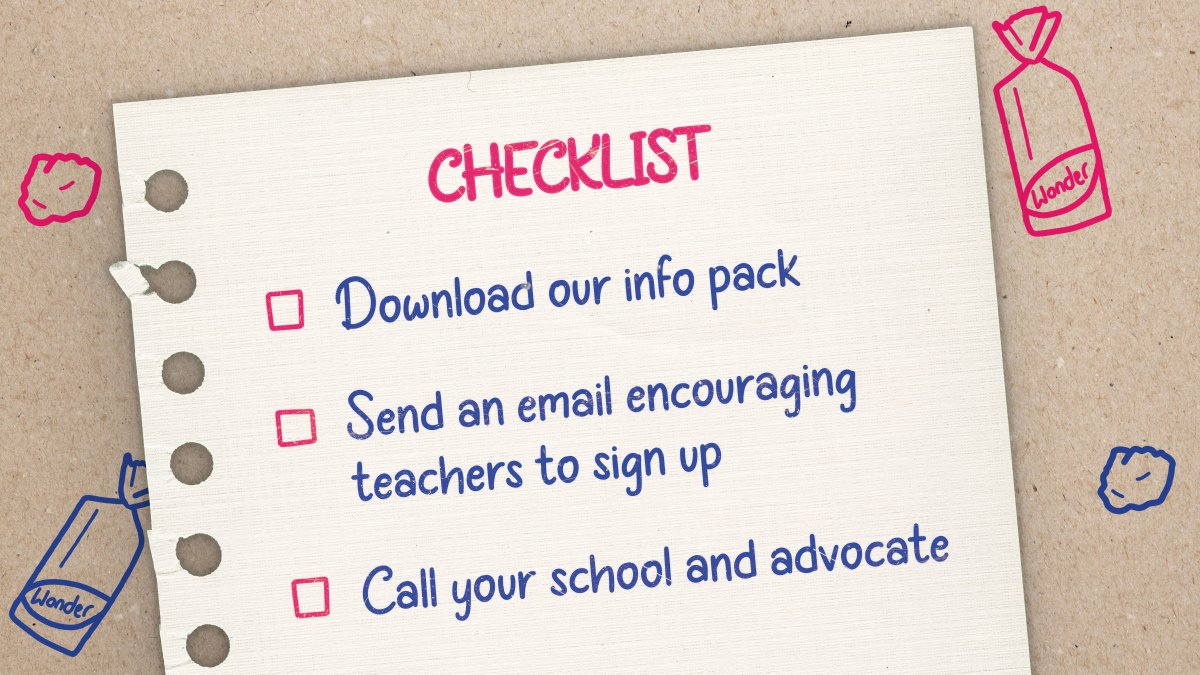 Getting your kid's school involved in Wonder Recycling Rewards is easier than ever with our handy tips below.
We know that only teachers and admin staff can sign their schools up for Wonder Recycling Rewards, so we're giving you all the tools you need to convince your child's school to sign up for our recycling program! 
Download our info pack
Packed full of info about what we managed to achieve last year, and how teachers and schools can get involved this year.
Send an email encouraging them to sign up.
Write an email to your favourite teachers telling them all about Recycling Rewards! 
Call your school and advocate for Wonder Recycling Rewards.
Give your school admin team a call and ask them if they've heard of Wonder Recycling Rewards, and if the school will be participating. If they haven't heard about it, invite them to check it out on our website and sign up today! 
---