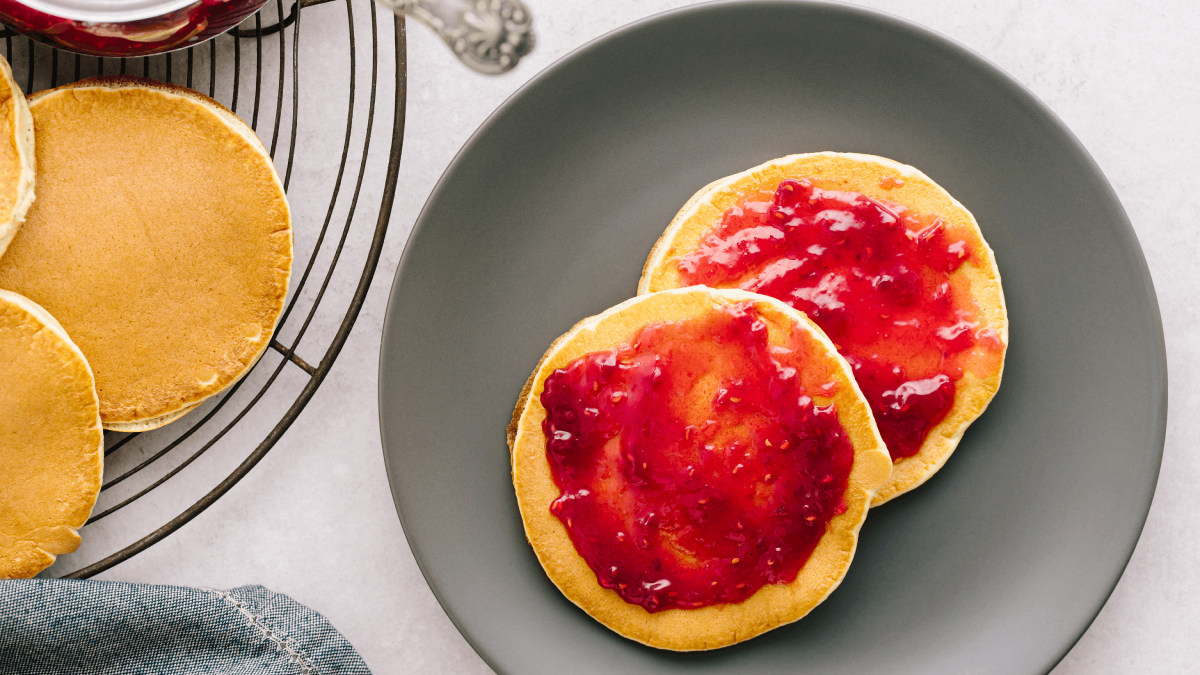 Wonder Spreads are perfect for a slice of vegemite toast, but did you know they also work perfectly for baking? Try this easy Pikelet recipe that will fill up their tummies for the day and fuel their active play!
They'll be sinking their teeth into a stack of golden, pillowy pikelets that are fluffy, flavorful and full of Vitamins and Omega 3. 
10 min prep | 25 min cook | Makes 15 pikelets
Ingredients
1 1/4 cups self-raising flour

2 tbsp caster sugar

185ml (3/4 cup) milk

60g Wonder Dairy Blend or Dairy Free Spread, melted, cooled

1 egg

Extra melted Wonder Spread, for greasing
Method
Stir the flour and sugar in a bowl with a wooden spoon to combine, then set aside.
Whisk the milk, Wonder Spread and egg together in a separate large bowl.
Combine the two bowls and whisk until smooth.
Heat a large non-stick frying pan over medium heat and brush with a little melted Wonder Spread. Spoon the mixture into the pan in blobs and cook for 2 minutes or until bubbles form. Carefully turn them over and cook for a further 1-2 minutes or until cooked through. Put the finished pikelets on a plate and repeat with the rest of the mixture. Lightly grease the pan in between each batch with Wonder Spread.
Eat them warm or let them cool and pop them in the lunchbox for a morning tea snack with some jam.
---